Rent Compact Track Loaders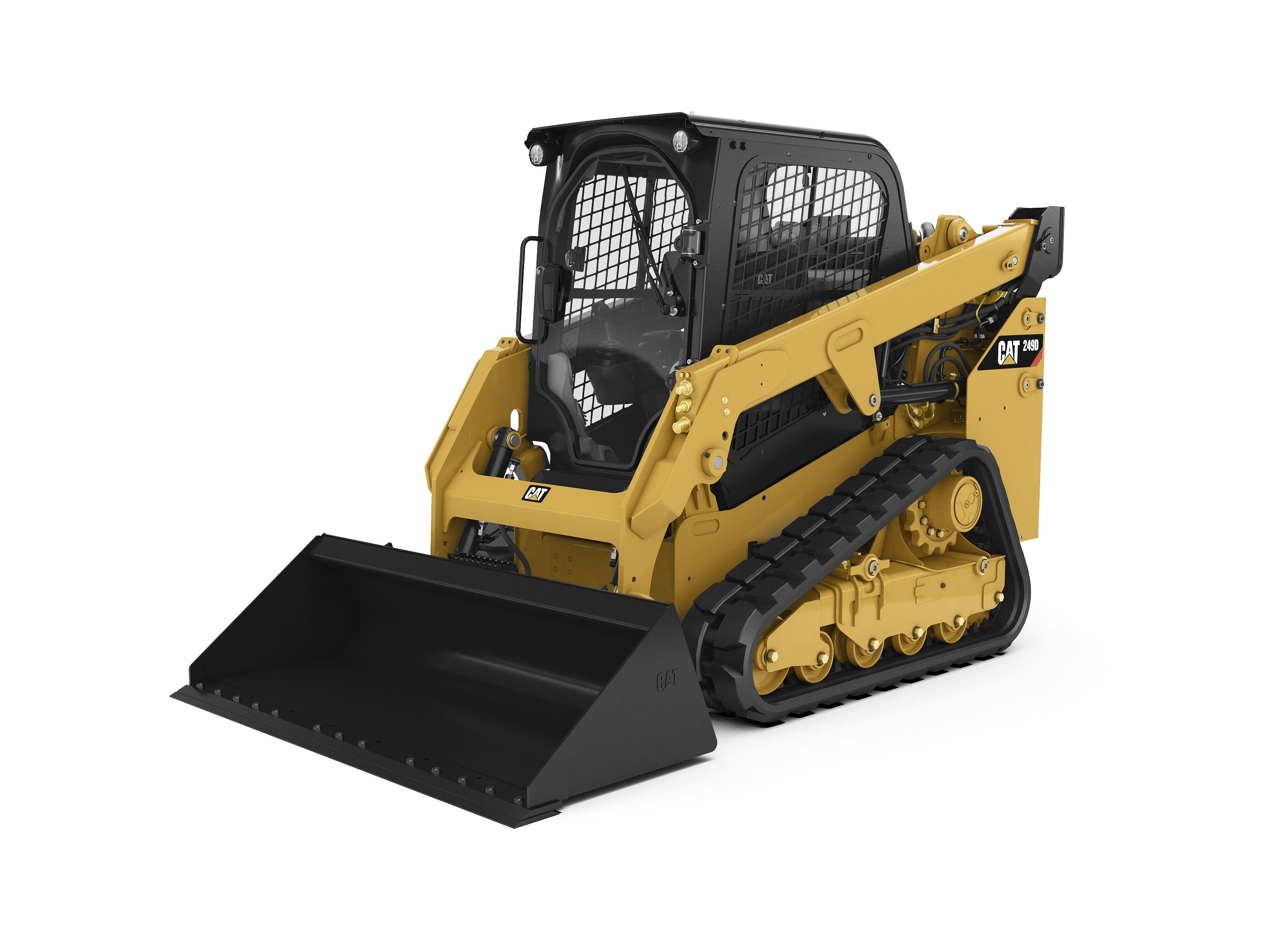 | Model | Engine | Weight | Capacity |
| --- | --- | --- | --- |
| Cat 239 | 66 hp | 7,289 lbs | 2,050 lbs. |
| Cat 259 | 73 hp | 8,846 lbs. | 3,100 lbs. |
| Cat 279 | 73 hp | 9,293 lbs. | 3,540 lbs. |
| Cat 289 | 73 hp | 10,533 lbs. | 4,050 lbs. |
| Cat 299 | 95 hp | 10,172 lbs. | 4,500 lbs. |
| Cat 299 XHP | 106 hp | 11,612 lbs. | 4,650 lbs. |
Compact track loaders are a top rental choice for many construction owners and earthmovers because of their heavy lifting capability, extended reach and ability to perform on virtually any terrain.
With powerful tracking that enables them to climb rough terrain, compact track loaders are more versatile than skid steer loaders. Carter also has a variety of tool attachments available for rent, including augers, brooms, blades, brush cutters, rakes, and more.
With the largest inventory in Virginia and through our First-Call Promise, we guarantee we'll have the compact track loaders you need available for rent. We also promise to have your machine delivered quickly and on-time.
Contact a Carter rental representative or fill out our rate form to get a quote.
Compact Track Loaders Available For Rent
Related Rental Equipment