Employee Benefits
More Than a Paycheck
When you join the Carter Machinery team, you get much more than a paycheck. You get a comprehensive compensation and benefits package designed to provide our employees and their families with peace of mind. Healthcare. Paid leave. An impressive 401(k) plan. At Carter, we believe you'll find our benefits package to be among the best in the business.
Carter takes care of its employees' well-being in other ways as well. The safety of our workforce is of the utmost importance – Carter has been rated in the top five of all Caterpillar dealers in the country with its environmental health and safety ratings. That's no accident – we offer more than 250 environmental health and safety training courses to employees. It's a theme that runs throughout Cat, which is dedicated to a safe work culture of zero incidents. Together, we use the industry's best practices to continually improve our processes, utilizing the latest technologies to see, mitigate and manage risks.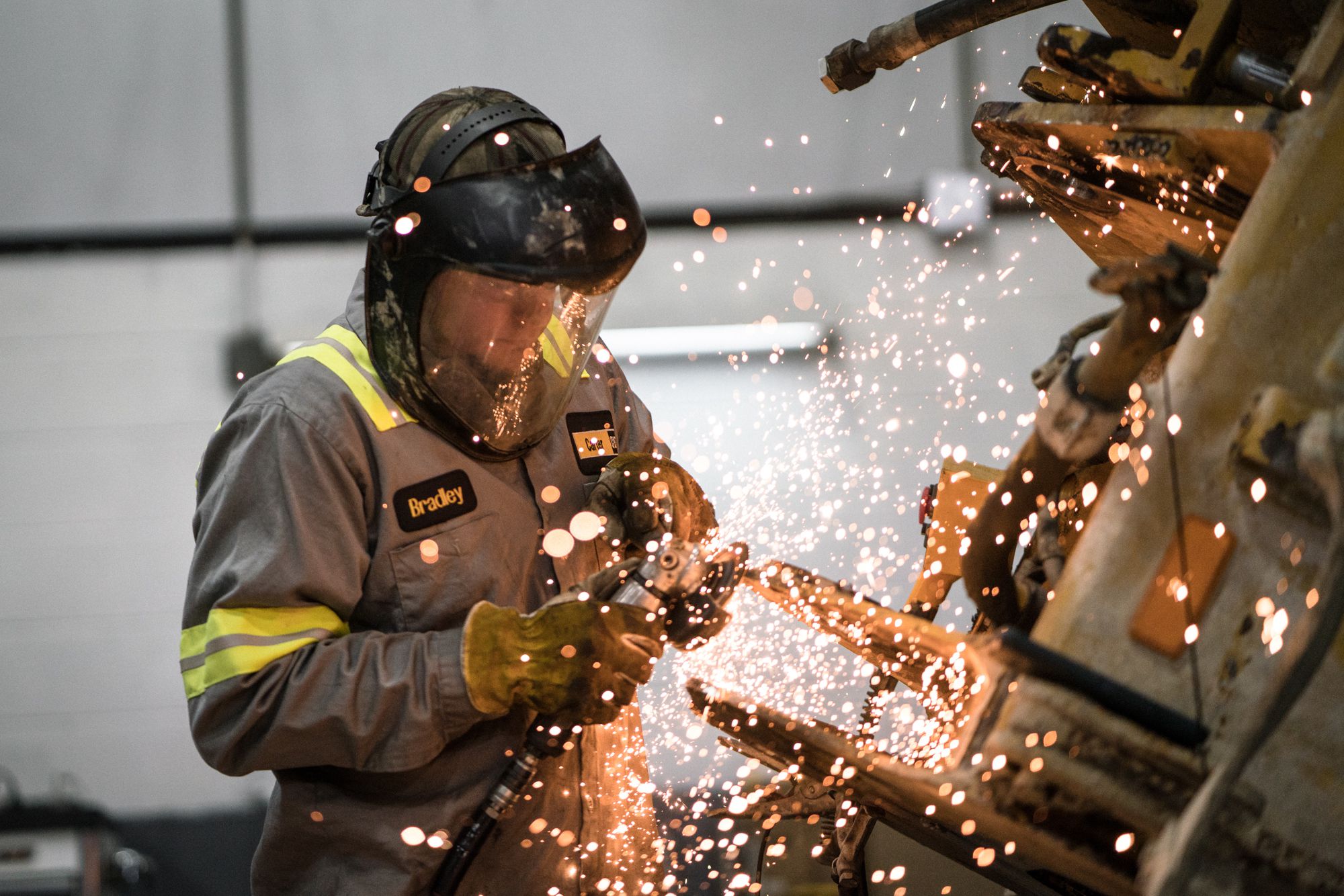 Benefits You Can Count On
Health Insurance: Medical insurance, including a high deductible plan with an HSA, is offered at a reasonable cost to eligible employees*.
Dental Insurance: Employees are able to enroll in a dental plan for them and their family*.
Prescription Drug Plan: Employees receive prescription drug benefits.
Vision: Vision benefits are available.
Cafeteria 125 Plan: Carter offers both a Flexible Spending and Dependent Care Spending Program.
Life Insurance: Free group life insurance for all full-time employees*. Coverage is based on the previous year's earnings:
Natural Death = 1 times earnings
Accidental Death = 2 times earnings
Additional life insurance may be purchased on employee, spouse and dependent children.
Short- and Long-Term Disability: Free short and long-term disability coverage is provided to all full-time employees*. Employees off work due to an extended illness or accident may receive up to two-thirds of their wages.
Workers' Compensation: Workers' compensation benefits are available to employees who sustain an injury or illness arising out of and in the course of their employment. Benefits include medical expenses and protection against total lost income.
Retirement & Savings Plan: Carter offers an outstanding retirement plan available to all employees beginning on their hire date with the company.
401(k) – Company Match: Employees may make a 401(k) tax-deferred contribution as limited by IRS regulations. Carter will match your contribution up to 6% of your total compensation depending on years of service with the company.
9 or Less Years of Service = $0.75 Match
10 – 14 Years of Service = $1.00 Match
15 or More Years of Service = $1.25 Match
A variety of funds are available to suit your personal investment strategy. They are valued daily and employees may change their investment choices as often as they wish, either via phone or internet.
Year-End Contribution: In addition to the 401(k) matching contribution, the company may make a year-end contribution to eligible employees based on business conditions. This contribution is optional by the company.
Employees must work 1,000 hours during the plan year and be employed on the last day of the plan year in order to receive the Company Match and Discretionary Company Retirement Contribution. An employee is 100% vested in the Company's contributions after 3 years of service with 1,000 hours each plan year.
TIME AWAY FROM WORK
Holidays: Carter recognizes the following paid holidays:
New Year's Day
Memorial Day
July 4th
Labor Day
Thanksgiving Day
Thanksgiving Friday
Christmas Eve (eligibility depends on how this holiday falls within your shift)
Christmas Day
Vacation: To offer a break from work, all full-time employees will receive vacation as follows:
If you are employed on the first working day of January, you receive 2 weeks of vacation. If you are employed after the first working day of January, you will receive a prorated amount of vacation.
On January 1st following your sixth anniversary date, you will receive 3 weeks of vacation.
On January 1st following your tenth anniversary date, add one vacation day per year until a maximum of 4 weeks after 15 years.
Personal Business
Personal Time: Employees earn up to six days of paid personal time per year.
Bereavement Leave: For the death of an immediate family member, employees may be eligible for time off with bereavement pay (determined by relationship to employee).
Jury Duty Pay: Employees are compensated by Carter for the time actually required for jury service during which the employee would have otherwise been working. Specific guidelines exist on reporting back to work on jury duty days.
Direct Deposit: Employees enjoy the convenience of direct deposit into their checking and/or savings accounts. Hourly employees are paid bi-weekly. Salaried employees are paid on the 10th of each month.
Credit Union Membership: Carter Machinery employees are eligible for membership in the Citizens Equity First Credit Union (CEFCU) and enjoy the convenience of payroll deductions for savings, checking, Christmas clubs and loans.
Educational Assistance: Tuition reimbursement is available to full-time employees who have been employed for at least 6 months, if classes are job-related.
Uniform, Shoe & Tool Assistance: Carter pays the cost of uniform rental for those parts and service personnel who are required to wear uniforms. Allowances are also offered for safety shoes and tools. For those technicians needing new tools, interest-free tool loans are available.
Carter Machinery does not discriminate against any person applying for employment based on race, color, religion, gender, national origin or citizenship status, sexual orientation, gender identity, age, physical or mental disability, marital status, covered veteran status, or other protected group.
We're committed to working with and providing reasonable accommodation to individuals with disabilities. If, because of a medical condition or disability, you need a reasonable accommodation for any part of the employment process, please contact us by email to jobs@cartermachinery.com, or by phone, 540.682.2605, to initiate the accommodation request.
*Some benefits require a nominal waiting period for enrollment. Full details of all benefits are available from the Human Resources Department. The information above is a summary of employee benefits currently available to Carter Machinery employees and is not intended to be a contract. Benefits are reviewed and updated periodically, with changes at the sole discretion of the company.