Introducing Carter Assist
Connect Remotely with Expert Technical Support
Do you perform your own machine maintenance and repairs? If you ever get stuck
mid-repair or just need some technical support, Carter Assist allows you to connect remotely to a Carter expert who will help troubleshoot issues, even on nights and weekends. We're always looking for new ways to support you, and with this new
service, we can now offer that support no matter where you are. Choose from one
of two levels outlined below.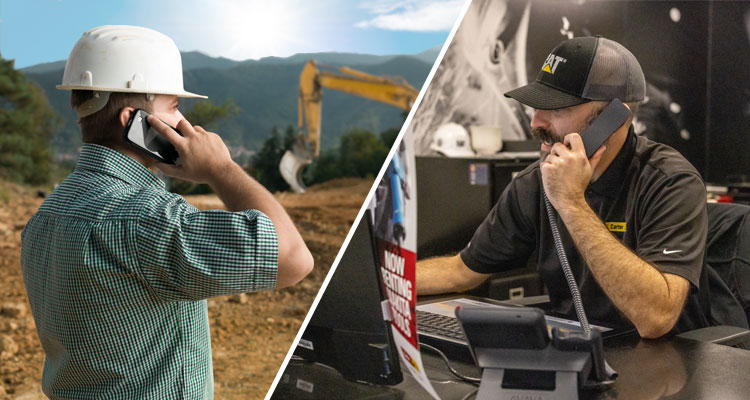 Carter Assist – Basic
This free service includes access to expert technical support and these additional benefits:
Safety procedures
Fault-code descriptions and basic troubleshooting
General service questions (i.e., lubricant types and quantities, disassembly instructions)
Assistance identifying parts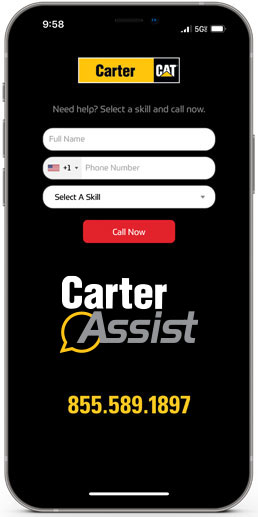 Carter Assist – Plus
This subscription-based service features access to remote technical support using a wide variety of tools available including:
Safety procedures
Specification questions – bolt torque, pressure, temperature, etc.
Parts ordering and delivery when needed
TethrItNow – remote visual and video customer support software
Remote troubleshooting*
Remote flash*
If a resolution cannot be found remotely, we will coordinate to have a Carter technician visit the machine
Pricing is based on the number of machines in your fleet
*Customers must have subscriptions to SIS, ET, and required tooling.