Machining & Welding
Precision work requires more than the proper equipment. That is why the Carter team in our shops are specialists with extensive training. Our custom fabricators are experts at working from prints and drawings to meet your exact specifications. Technicians are not only certified in their respective field but are specially trained on the specific component they are working on for you.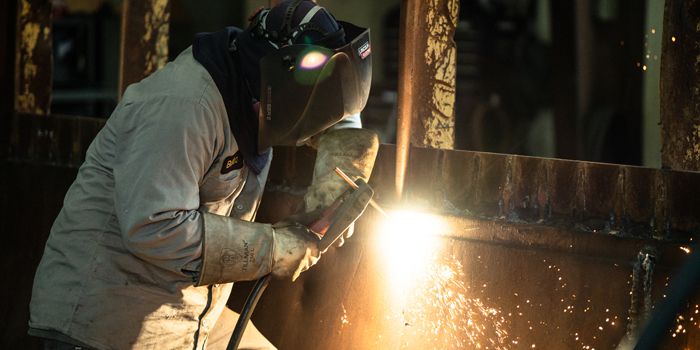 Align Boring – The boring machines that we use allow you to have a smooth finish on all of your attachments with diameters from 2" to 24".
Milling – Our milling machines can handle materials up to 72" in diameter and 120" in length. We also have vertical as well as horizontal capabilities.
Turning – Our lathe turning capabilities reach up to 51" in diameter and 168" in length.
Grinding – Radial and Blanchard grinders allow our machinists to maintain your component's like-new specifications.
Flaming Spraying – This technique and service uses a metal powder to add solidified metal to an existing component. It allows our machinists to build up the thickness of your components to like-new specs without having to replace the whole part.
Metal Stitching – Our machinists can take metal that has been split and stitch them back together. This technique is ideal for engine blocks, oil pans, major engine housings, transmissions, torques, transfer gear housings, or any large cast, steel, or aluminum housing.
Welding – We can weld aluminum, cast iron, and other difficult metals in order to ensure your component is stronger than it has ever been.