SIS 2.0
Service Information System (SIS) 2.0 is an innovative, cloud-based solution that builds upon the same legendary data model and will deliver Caterpillar parts and service information to virtually any device. Paired with a modern, mobile-friendly search and navigation experience, SIS 2.0 empowers new and experienced users to find whatever they need with fewer clicks.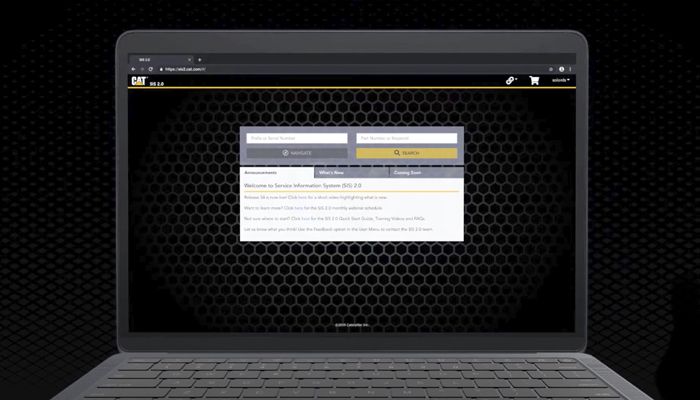 Benefits of SIS 2.0
It's SIMPLE: No more plugins, updates, or configurations to manage. You can access all the parts and service information you need from any computer, phone, or tablet.
It's INTUITIVE: SIS 2.0 has an intuitive interface that is easy to learn. Compared to the legacy SIS Web, the learning curve is significantly reduced. With little to no training, users will be up and running quickly and easily.
It's EFFICIENT: With SIS 2.0, you can find all the parts and service information you need, but much quicker and easier than in the past. You'll spend less time researching and more time working.