Technician Apprenticeship Program
Get on the Fast Track to a New Career as a Technician
Carter Machinery's nationally recognized and fully accredited program provides individuals with a strong mechanical aptitude who are graduating high school or exiting the military with the tools necessary to begin a rewarding career as a construction equipment technician.
In addition to receiving education, Carter apprentices get paid and receive full-time benefits – all without incurring education expenses. In just 15 months, they can become a certified technician.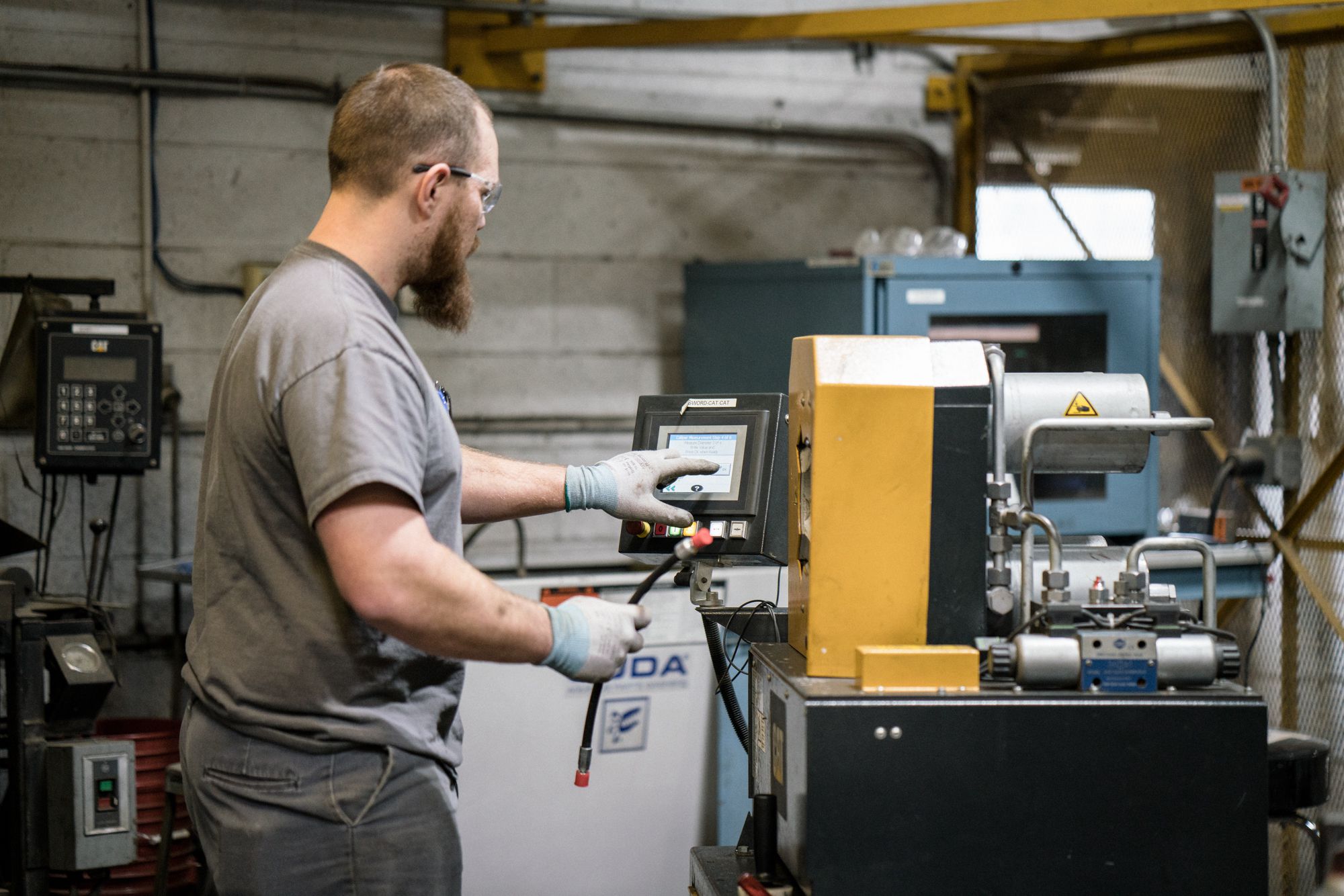 What to Expect?
High school graduates welcome to apply
Approved by the Department of Veterans Affairs; Carter is certified to provide training and education to eligible veterans who are hired into the program.
Approved by Virginia's Department of Labor
Apprentice employees receive 2,000 hours of on-the-job training and mentoring, plus 400 hours of classroom and online instruction.
Carter connects with local students in grades 11-12 by working with Virginia vocational-technical schools to promote opportunities within the skilled trades industry.
Are you a Student or Making a Career Change?
There's no substitute for a strong foundation. We recruit from a number of technical schools that provide thorough training curriculums designed to get you off to the right start.
ATI (Advanced Technology Institute)
Lincoln College of Technology (formerly Nashville Auto Diesel College)
Ohio Technical College
Rappahannock Community College – Bridging Communities
Southside Virginia Community College
Tidewater Community College
UNOH (University of Northwestern Ohio)
UTI (Universal Technical Institute)