Rent Portable Generators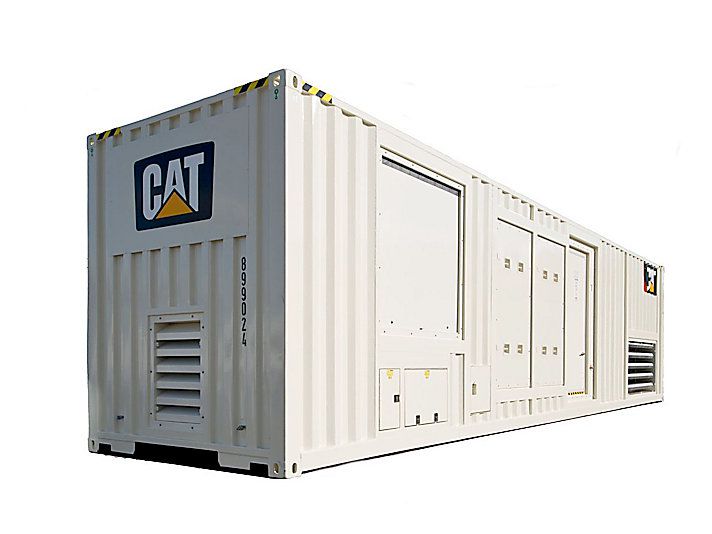 | Model | Standby | Prime | Voltage |
| --- | --- | --- | --- |
| Wacker G25 | 20kW (25 kVA) | 19kW (24.4 kVA) | 208 – 480 |
| Cat XQ30 | 30kW (37.5 kVA) | 27kW (33.8 kVA) | 208 – 480 |
| Mag. MMG45 | 35kW (44 kVA) | 33kW (41 kVA) | 208 – 480 |
| Cat XQ60 | 60kW (75 kVA) | 54kW (67.5 kVA) | 208 – 480 |
| Wacker G70 | 63kW (79 kVA) | 58kW (72 kVA) | 208 – 480 |
| Cat XQ100 | 100kW (125 kVA) | 90kW (112.5 kVA) | 208 – 480 |
| Cat XQ200 | 200kW (250 kVA) | 182kW (227.5 kVA) | 208 – 480 |
| Cat XQ300 | 300kW (310 kVA) | 275kW (343.7 kVA) | 208 – 600 |
| Cat XQ350 | 350kW (437.5 kVA) | 320kW (400 kVA) | 208 – 600 |
| Cat XQ375 | 375kW (400 kVA) | 340kW (365 kVA) | 208 – 600 |
| Cat XQ500 | 500kW (625 kVA) | 455kW (568 kVA) | 208 – 600 |
| Cat XQ800 | 800kW (994 kVA) | 725kW (906 kVA) | 208 – 600 |
| Cat XQ1000 | 1000kW (1250 kVA) | 910kW (1137 kVA) | 208 – 480 |
| Cat XQ1500 | 1500kW (1250 kVA) | 910kW (1137 kVA) | 208 – 480 |
| Cat XQ2000 | 2000kW (2500 kVA) | 1825kW (2281 kVA) | 400 – 480 |
If you want dependable power, where and when you need it, then our expansive fleet of generator available for rent is your one-stop shop. Our fleet of rental generators come in a range of sizes, all with a common focus – power and energy where you need it, when you need it most.
Providing reliable, uninterrupted power in countless applications and regulatory environments is what these generators power units do best. Whether you need 20kW or 2,000kW of reliable power, our rental diesel generators are up to the task. Plus our rental generator sets can always be tailored to meet your specific power needs because they come in so many different options and configurations.
Contact us today for all your power generation needs.
Related Power Rental Equipment