Rent Load Banks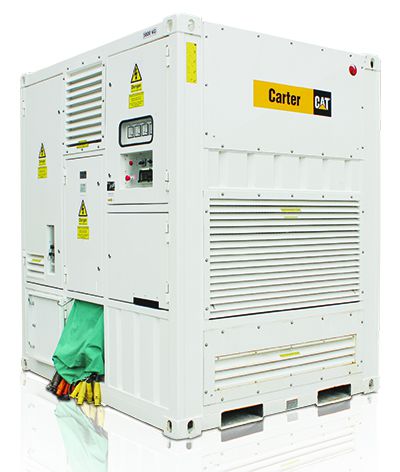 Whether you have planned preventive maintenance or are in the midst of an emergency, Carter Machinery has readily available resistive and reactive load bank rentals from 100kVA – 6.25MVA power capacities. We carry Avtron, Crestchic, and other load banks available for short-term and long-term renting.
We also carry other power related equipment to compliment your load bank rental.
Contact a Carter representative to assist you in choosing the best fit for your project at 855.207.8277 or by using the request form on this page.
Available Load Bank Rental Specifications:
| Power Capacity | PF | Type | Voltage (V) |
| --- | --- | --- | --- |
| 100kVA | 1.0 | Resistive | 208-480 |
| 400kVA | 1.0 | Resistive | 208-480 |
| 1250kVA | 1.0 | Resistive | 208-480 |
| 725kVA | 0.8 | Resistive / Reactive | 400-480 |
| 1.875MVA | 0.8 | Resistive / Reactive | 400-480 |
| 3.3MVA | 0.8 | Resistive / Reactive | 400-480 |
| 6.25MVA | 0.8 | Resistive / Reactive | 400-480 |