Coolant Analysis
Some equipment users may be overlooking their cooling system maintenance or even recycling coolant to reduce disposal costs. But today's higher engine operating temperatures, combined with smaller cooling systems, are placing increased demands on your coolant and equipment.
Problems that originate in your cooling system often turn into major issues throughout your engine, transmission, or hydraulic system. In fact, about 50% of all engine downtime can be attributed to cooling system problems.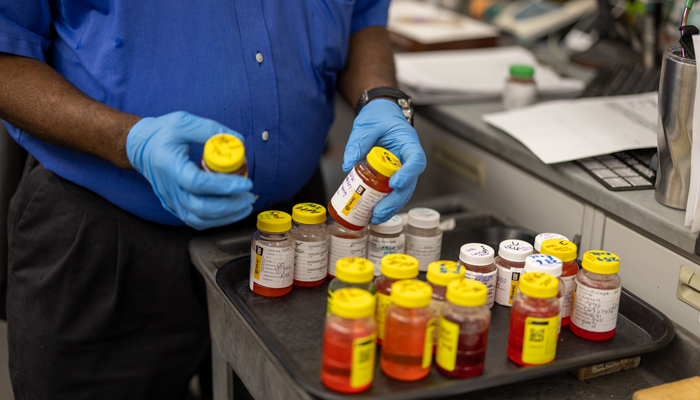 Coolant Analysis Testing
LEVEL 1: Basic Coolant Maintenance Check – Recommended every 500 to 1,000 hours. Tests glycol, pH level, conductivity, coolant additive concentrations, boiling point, freeze point, and wear metal analysis.
LEVEL 2: Comprehensive Coolant System Analysis – Recommended every 2,000 hours, or at least once a year. Tests all items in LEVEL 1, plus built-up impurities, and other organic acids.