Machine Rebuilds
Carter Machinery is committed to offering our customers equipment repair options that help gain efficiencies, lower ownership and operating costs, and extend fleet life. We have adopted the Caterpillar® Certified Rebuild Program and invested heavily in developing our world-class rebuild program.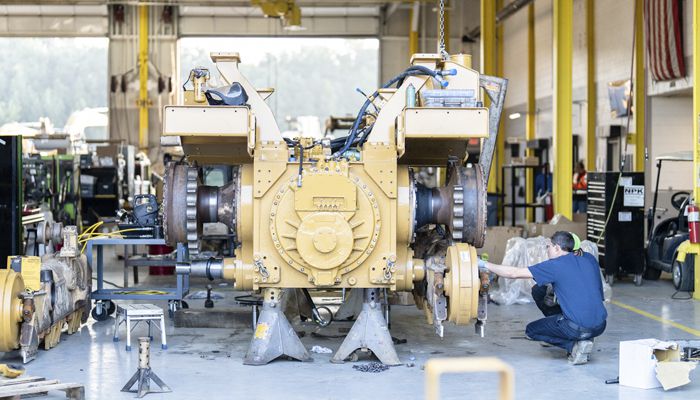 Rebuild Team
An integral part of Carter's rebuild program is a team of dedicated inspectors and quoters spread across our territory. Their sole purpose is to inspect equipment for potential rebuilds and develop estimates based on those inspections, while weighing the customer's future needs for that equipment. This team also helps our Product Support Sales team make consultative recommendations on the scope of work and rebuild timeline and also supports the rebuild technicians throughout the rebuild process.
Our rebuild program couldn't exist without our dedicated team of highly skilled technicians who've received specialized training to perform these extremely sophisticated Cat certified rebuilds. They utilize specialized equipment and the latest engineering updates to return a machine to better-than-new condition.
Together, our inspectors, quoters, and technicians focus solely on rebuilds and on helping you maximize the life of your machine.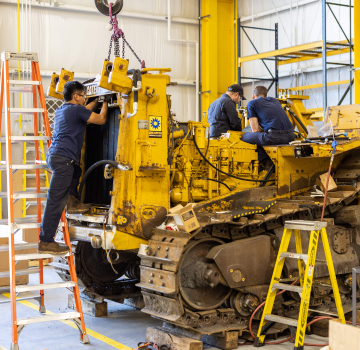 Rebuild Facility
Carter has invested in building a world-class, dedicated machine rebuild facility at our corporate headquarters in Salem, Va. This 80,000-square-foot shop has the capacity to execute 10 to 15 rebuilds at any given time, and places an emphasis on the overall execution with a standardized process for quicker turnaround times, quality assurance, and consistent customer communication throughout the rebuild process. The end result is that your rebuild is delivered on-schedule and on-budget.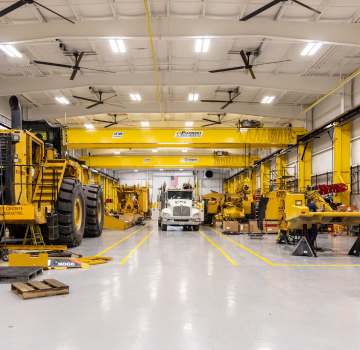 Financing Your Rebuild
Not only do we have the rebuild services to get you back up and running for multiple issues, we have financing option that will fit your budget. We have 12-, 24-, 36-, and 48-month financing terms to match your timelines.