Machine Rebuilds
Our heavy equipment reconditioning center is devoted exclusively to refurbishing Cat® equipment. We have multiple options that can fit your budget for your machine rebuild. This approach is designed to help you control capital expenditures, reduce unscheduled downtime, and enhance heavy equipment performance and reliability.

Thanks to our distribution network, we are able to start the disassembly process in the field or at one of our shops. We then ship a Cat part overnight to our reconditioning center and have it back to you quickly.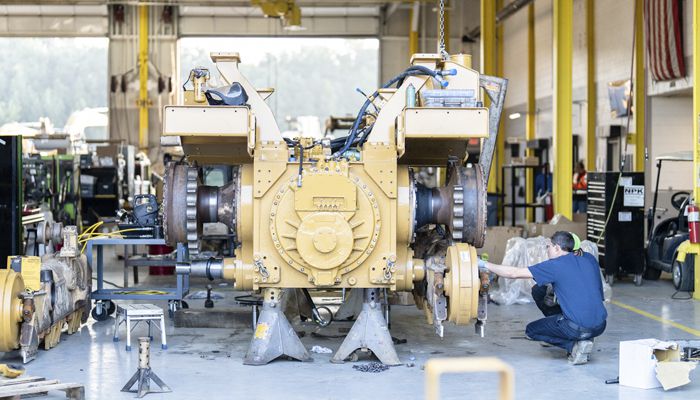 Financing Your Rebuild
Not only do we have the rebuild services to get you back up and running for multiple issues, we have financing option that will fit your budget. We have 12-, 24-, 36-, and 48-month financing terms to match your timelines.