Weiler Forestry
New Name. Same Support.
Carter Machinery is pleased to offer Weiler's purpose-built forestry product line to better serve customers in the forestry industry. Although the name is new to the forestry industry, Weiler has a proven track record with Carter and our customers. This development comes after Caterpillar reached an agreement with Weiler Forestry to purchase the Cat purpose-built forestry business in early 2019.
As a result of the purchase, Carter is offering Weiler's full line of forestry products – which includes wheel skidders, track feller bunchers, wheel feller bunchers, and knuckleboom loaders. Caterpillar will continue to offer forestry excavators and dozers, in addition to their full line of equipment. The support services that you've come to know from Carter will not change – we will continue to support your forestry equipment needs, optimizing your time, labor, fuel, and investment. The arrangement solidifies Carter Machinery's commitment to fully serving the forestry industry with premium equipment available for purchase and rental.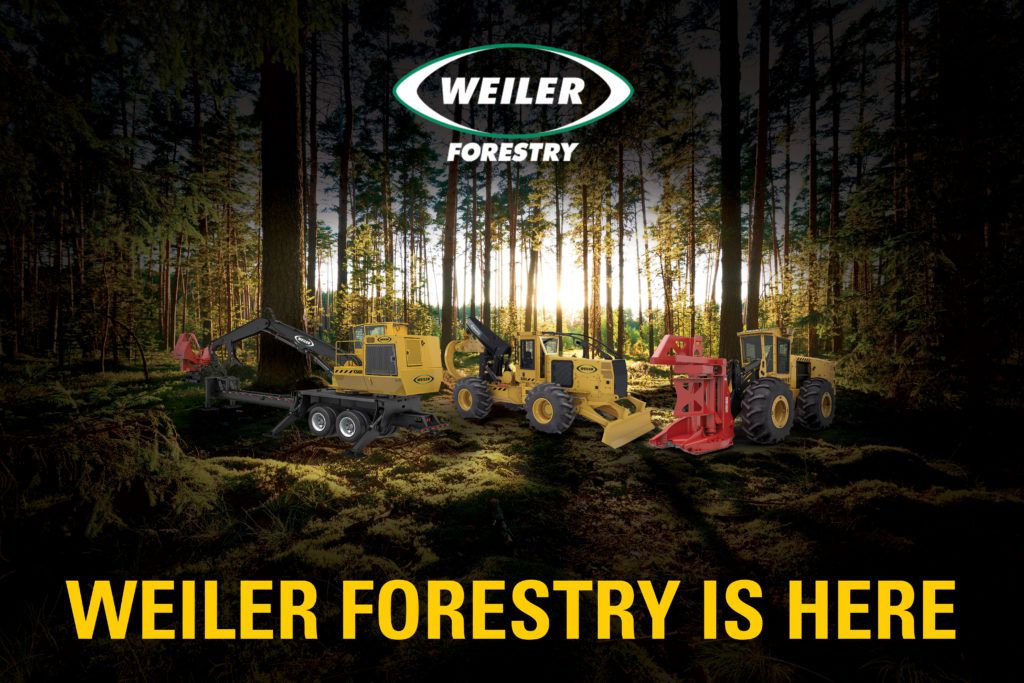 Frequently Asked Questions
Will Carter Machinery provide support for my existing forestry equipment?
Yes, the level of support you've come to expect from Carter Machinery will not diminish. Weiler is already a trusted partner and we will work closely with them and Caterpillar to ensure a smooth transition.
Will Carter Machinery still provide parts and service after sale?
Absolutely – customers will not experience a change in parts and service. You can still rely on Carter's 650+ technicians and extensive parts distribution network, which delivers most parts by the next day. Another thing that isn't changing is the world-class dealer organization that will continue to support your forestry purpose-built products.  Carter Machinery will maintain genuine parts to ensure your machines are up and running.
What forestry equipment can I purchase from Carter?
We offer Weiler's complete line of forestry products, wheel skidders, wheel and track feller bunchers, and knuckleboom loaders. We also offer Peterson grinders and chippers, as well as Cat excavators, dozers, and wheel loaders.
Does this mean Cat is leaving the forestry business?
Not at all. Caterpillar & Carter Machinery remain committed to the forestry industry through its Forestry line of excavators as well as its dozers, wheel loaders and other excavators that support the industry.
Will I have a separate customer service representative?
Your customer service representative will not change. If you need help with product support or have forestry equipment needs, please contact your Carter Sales Representative.
What is Weiler Forestry?
Weiler Forestry was formed in 2019 for the purpose of purchasing the purpose-built forestry division of Caterpillar. The company manufactures an expanding line of forest products in facilities in LaGrange, Georgia; Smithfield, North Carolina; and Auburn, Alabama. Learn more at weilerforestry.com.