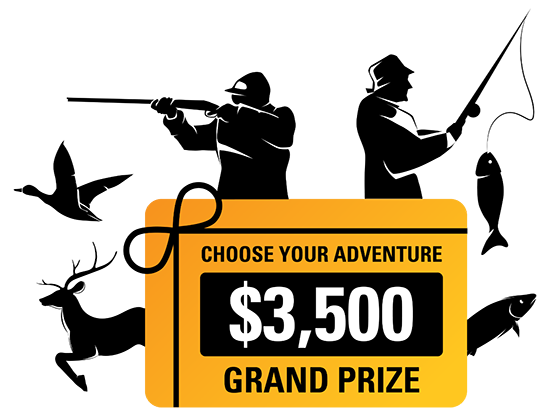 FOLLOW THE STEPS BELOW FOR YOUR
CHANCE TO WIN! HURRY – ONLY 200
ENTRIES WILL BE ACCEPTED.
Step 1: Enter to win using the form below.
Step 2: Sign in to Cat ® VisionLink®.
Step 3: Explore the app and its features.
New to VisionLink? Click here to launch a new tab where you'll create an account.
We'll email you when your account is ready, and then you can come back to this
page to fill out the sweepstakes entry form.
ENTER FOR YOUR CHANCE TO WIN BY SEPTEMBER 30!
No matter what you enjoy doing in the great outdoors — from hunting and fishing to simply hunting down supplies for s'mores —
this giveaway from the Carter Machinery team is just for you.
---
ONE ENTRY PER CUSTOMER – DRAWING WILL BE HELD THE WEEK OF OCTOBER 1ST, 2023
*Sweepstakes open only to those customers with connected assets who have not logged into VisionLink in the last 12 months. The winner will be
drawn at random from the first 200 entries who meet the criteria. Sweepstakes ends 9/30/23 at midnight. No purchase necessary to win.
Winner will be contacted by email.
WATCH THIS VIDEO TO LEARN MORE
ABOUT THE NEW VISIONLINK.