Hot Deals on In-Shop Service
Take Advantage of These Limited-Time Specials!
Spring is here and we know you're busy getting your equipment ready for a productive summer. To help alleviate some of your maintenance expenses, we're offering a few different shop service specials to save you some money and get your equipment in peak operating condition.
Whether you need a flat discount on labor, a flat rate on preventive maintenance service, or help with transportation costs, we've got you covered. Take advantage of one or multiple specials listed below!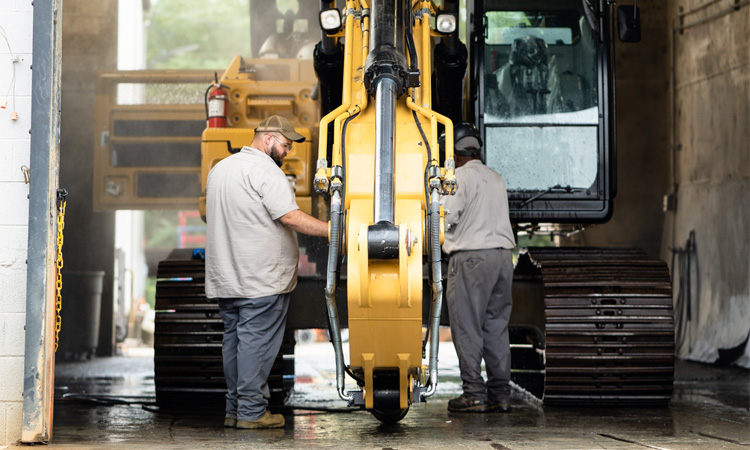 Offer 1 — 15% Off Labor
Excludes flat rate PM Service
Offer 3 — Free Transportation
Offer 2 — Flat Rate Preventive Maintenance Service
On Skid Steer Loaders, Compact Track Loaders, Multi Terrain Loaders, and select Mini Excavators (300.9 – 305.5)
PM1: $450 Includes engine oil, oil filter, engine SOS, cab and air filters, fuel filters
PM2: $675 Includes all filters, engine oil, all SOS, final drive oil
PM3: $865 Includes all filters, all oils except hydraulic, all SOS
PM4: $1,025 Includes all filters, all oils, all SOS
Locations Eligible for Offers
Annapolis Junction, MD
Edgewood, MD
Waldorf, MD
Myersville, MD
Fredericksburg, VA
Sterling, VA
Warrenton, VA
Winchester, VA
*Offer expires 6/30/23 and are valid only at select Carter Machinery locations listed above. Additional restrictions may apply. Contact the service department with questions or to schedule your service.