Cat® Advansys™ Ground Engaging Tools
Longer Lasting. Safer Installation.
Cat Advansys Ground Engaging Tools (GET) for excavators and wheel loaders are the right solution for the toughest jobs. Designed for demanding, high-production applications, this system of tips and adaptors reduces operating costs and downtime while increasing safety and material moved with less machine wear. Protect expensive machine components, reduce operating costs, and get the most out of your machine's performance today.
Convert to Cat® Advansys™ today and receive Free Adaptors for your wheel loader or excavator. Plus, for select equipment you could get 50% off Base Edge + Base Edge Assemblies*. Take advantage of this special offer today by clicking the button or calling the number below!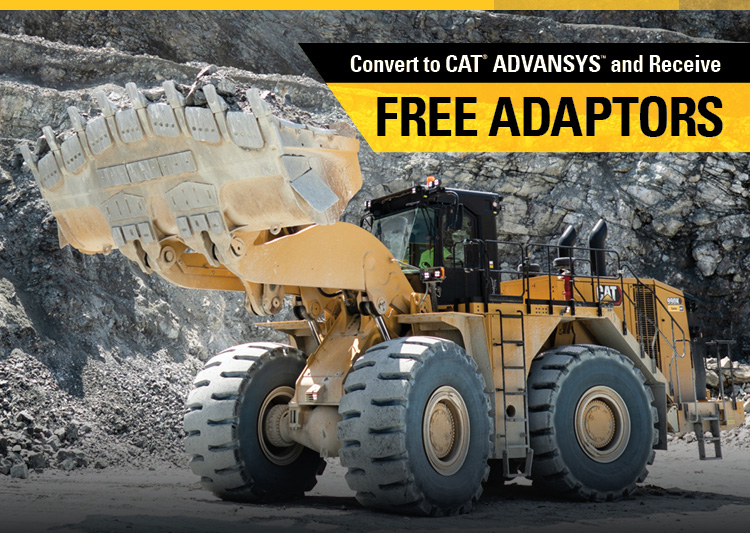 NO HAMMERS. NO CROWBARS. NO CONTEST.
The retainer lock on this hammerless system provides quick and easy installation that is safer for technicians. By utilizing the Cat Advansys system, your wheel loader or excavator will be back to work quicker with a 75% faster tip change. Additionally, with seamless retrofitting, adaptors easily drop into the same space, extending the wear life on ground engaging tools. With the Advansys hammerless system, you'll be up and running safely and in less time. To install, simply insert the pin and washer into the adaptor hole, then slide the tip onto the adaptor and tighten 180° into the locked position with a ¾" ratchet. To remove, simply loosen 180° to the unlocked position.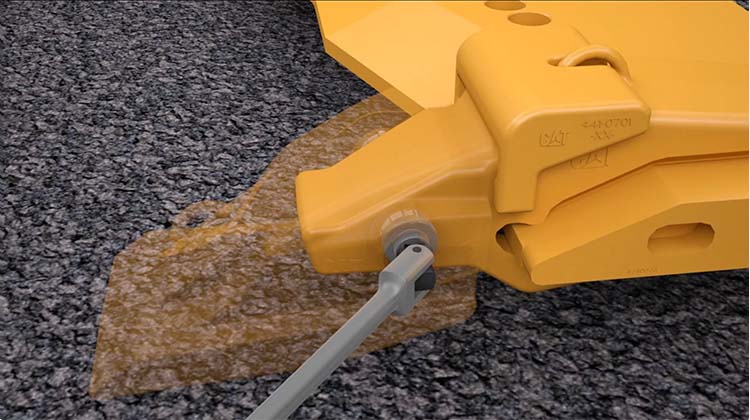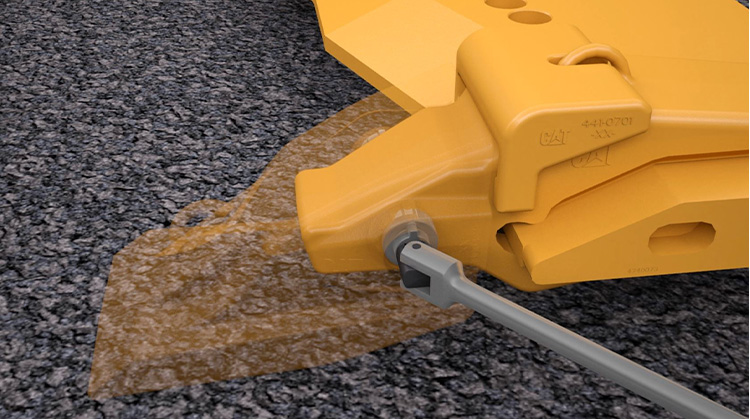 Benefits of Cat Advansys Tips & Adaptors
Built for Heavy Machine Applications
Built for demanding high-production applications
Easier pile penetration
Faster cycle times
Better Tip Penetration and Longer Adaptor Life
Longer adaptor life from improved tip shapes that shadow adaptor straps and welds
Exclusive tip and adaptor features ensure less drag and greater productivity
Stronger adaptor noses reduce stress by as much as 50%
No retention hole means 50% stronger stress points and greater durability
Quick, Easy Removal and Installation
No special tools needed for the retainer lock
A simple half-turn locks and unlocks the CapSure™ retention
One system — no loose parts
Reduced downtime and improved job site safety
Learn More About Cat Advansys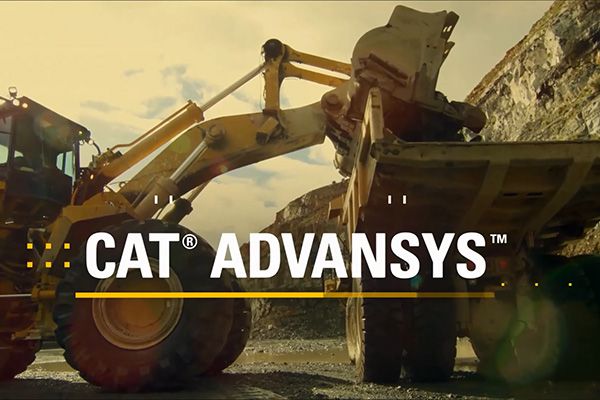 Signs that YOU are READY FOR NEW TIPS
Cracks on base edges beside adaptors and corner welds.
Cracks on base edges on top and bottom of rear weld.
Excessive wear on the bucket tips. Tips worn through on the bottom or cracked in the pocket area should be replaced.
Damage to the bucket tip adaptors. Badly worn bottom straps that are worn into bottom cavity should be replaced.
Damaged or missing retainer pins. Tap lightly on each pin. If pin moves easily, replace the retainer.

Offers valid through 12/31/2023 on conversion to Cat Advansys GET system. *Base edge and base edge assemblies eligible for non-Cat models only. Restrictions may apply. Contact your local Carter Machinery sales rep for more information.