Rent Welders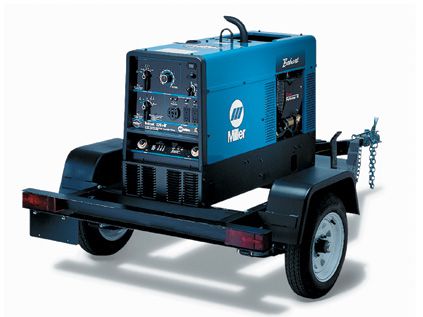 Welders Available for Rent:
| Model | Weight | Mounted |
| --- | --- | --- |
| Miller Big Blue 400P | 1,545 lbs. | Trailer |
There are many different welders available for rent from which to choose, including inverter, MIG and multi-operator welders. The three most common types of welding are arc, MIG and TIG, and welding is a common need across countless different industries.

Frequently, welds need to be made to repair equipment where power sources aren't available. That's where gas- or diesel-powered welders available for rent can prove to be a useful alternative. Welders also play a key role in the fabrication process across a wide range of materials.

At Carter Machinery, we also rent generators, scissor lifts and telehandlers, in addition to a full line of various types of welders. Whatever your construction equipment needs are, we can meet them quickly.