Rent Forklifts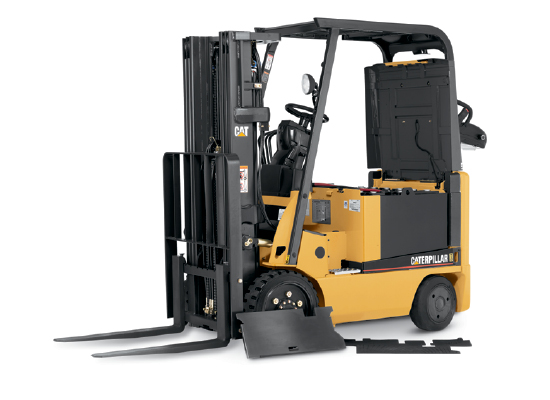 | Model | Power | Capacity | Reach |
| --- | --- | --- | --- |
| Cat P5000 | Propane | 5,000 lbs. | 188″ |
| Cat P6000 | Propane | 6,000 lbs. | 188″ |
| Cat P9000 | Diesel | 9,000 lbs. | 187″ |
| Cat DP70E | Diesel | 15,500 lbs. | 140″ |
| Cat P22000 | Diesel | 22,000 lbs. | 199″ |
| Cat P33000 | Diesel | 33,000 lbs. | 200″ |
| Cat E5500 | Electric | 5,500 lbs. | 188″ |
| Cat E6000 | Electric | 6,000 lbs. | 186″ |
At Carter Machinery in Virginia, we have a number of different types of forklifts available for rent.
Whether you need a narrow, electric, diesel, or propane forklift, we guarantee we'll have the model and size you need thanks to our expansive inventory of equipment. Depending on the size machine you rent, you'll be able to move items ranging in size from 5,000 lbs. to 33,000 lbs.
Best of all, the vertical reach of forklifts makes them ideal for storing and moving materials on a jobsite or in a warehouse.
With the largest and most reliable inventory of forklifts in Virginia, we guarantee we'll have the forklift you're looking for in stock and ready to rent. Contact a Carter Machinery Equipment Rental representative or visit our online rental store to get a quote on a forklift rental today.
View All Forklifts Available For Rent
Related Rental Equipment