Rent Articulating Boom Lifts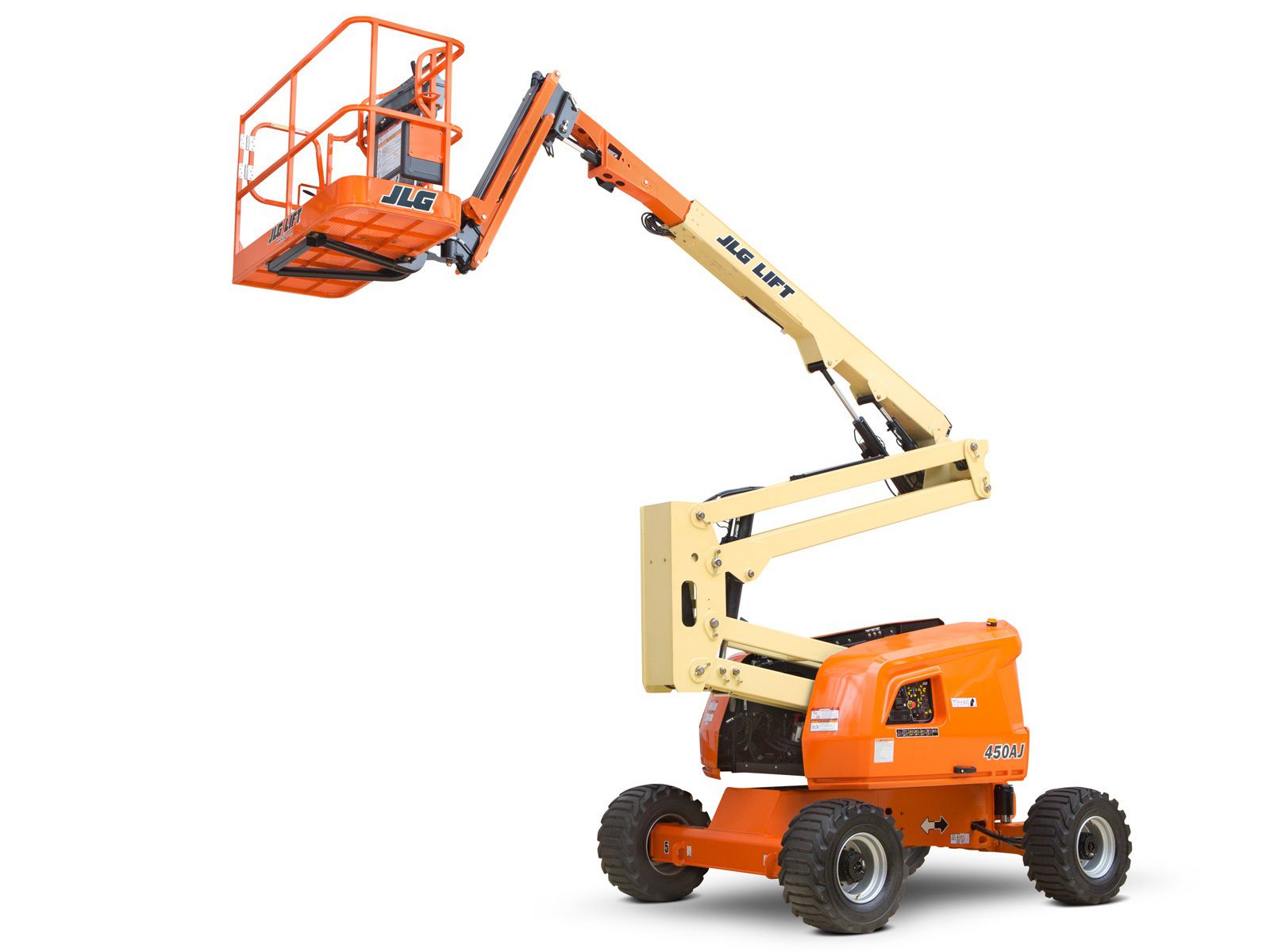 | Model | Height | Weight | Fuel |
| --- | --- | --- | --- |
| Genie Z30-20NE | 30′ | 14,170 lbs. | Electric |
| Genie Z34/22NE | 34′ | 11,400 lbs. | Electric |
| Genie Z40/23NERJ | 40′ | 15,300 lbs. | Electric |
| Genie Z45/25JE | 45′ | 16,200 lbs. | Electric |
| Genie Z45/25JRT | 45′ | 16,800 lbs. | Diesel |
| Genie Z60/34RT | 60′ | 22,520 lbs. | Diesel |
| Genie Z80/60RT | 80′ | 37,500 lbs. | Diesel |
| Genie GR20 Runabout | 20′ | 2,451 lbs. | Electric |
| 450AJ | 45′ | 12,650 lbs. | Diesel |
| 600AJ | 60′ | 22,740 lbs. | Diesel |
| 800AJ6 | 0′ | 34,130 lbs. | Diesel |
Some jobs just can't be accomplished without first locating and securing a supplier who has articulating boom lifts for rent. Available as gas- or electric-powered machines, these types of rented lifts frequently have a working height, depending on the model, that ranges from 36 feet to more than 50 feet.
These articulating boom lifts that are for rent also have a horizontal reach that can surpass 25 feet, as well as a range of up and over clearances. Many models have a tight turning radius and no tail swing, making them ideal for work in areas where space is limited.
You can rent these articulating boom lifts, and virtually any other type of lift, from Carter Machinery. In addition to having a wide variety of new and used equipment for sale, we are also a leading supplier of articulating boom lifts that are all for rent for your next job.
View All Boom Lifts Available For Rent
Related Lift Rental Equipment