Improving Your Experience In Richmond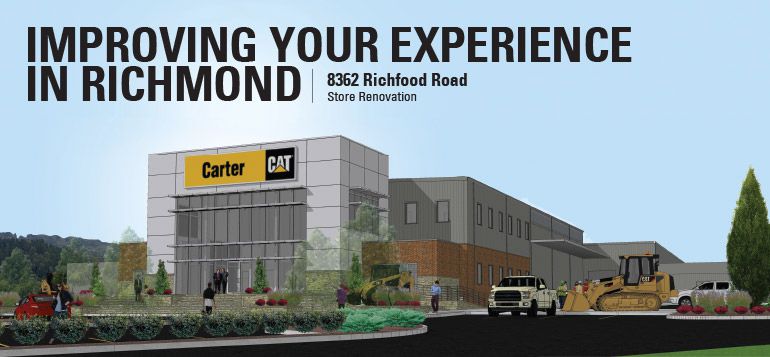 Richmond, Virginia – Over the next few years, Carter Machinery will be making some long-term enhancements to our Richmond area store, located at 8362 Richfood Road in Mechanicsville. We have big plans to improve the overall flow and efficiencies of our store, with an end goal of making it easier for you, our customers, to do business with us.
Some of the improvements you can expect to see include:
One-stop-shop for all your equipment needs
– Parts, Rentals, Sales & Service all through one convenient entrance
More efficient equipment loading & unloading experience
– Improved traffic flow, offering a quicker in-and-out time
Parts area improvements
– Additional warehouse space and increased parts inventory
We appreciate your patience during this transition. If you have any questions, please contact your local sales representative, or call 877.815.8432.