Cat-Powered Tugboats Dock USNS Comfort in NYC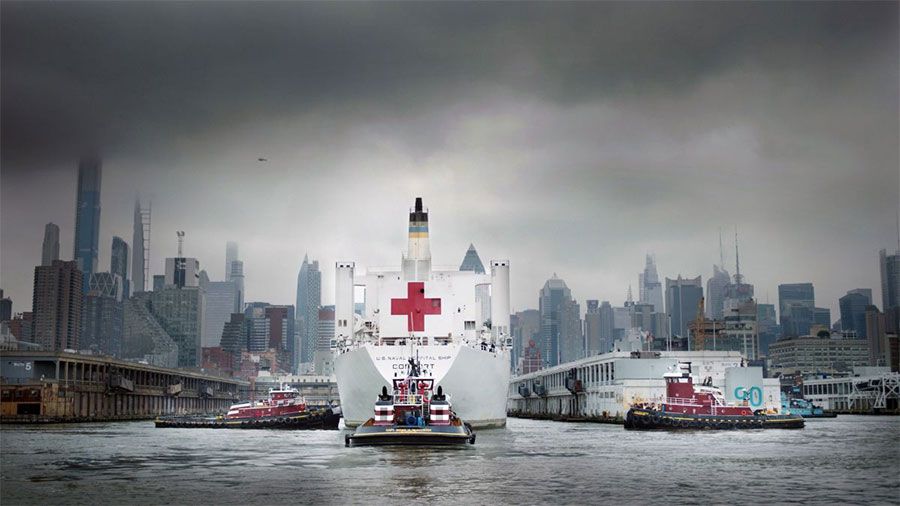 As the world watched during the historic COVID-19 pandemic, four McAllister Towing Tugboats, equipped with two Cat 3516 E Tier 4 engines, docked the USNS Comfort in New York Harbor. The tugboats are the largest and most powerful tugboats in the harbor.
The engines provided 6,772 total horsepower and they powered up immediately. In a situation of this magnitude, the seconds it takes to start an engine can be the difference between a successful dock or disaster.