CARTER TECHNICIAN EARNS COMPANY'SFIRST "MASTER TECHNICIAN" TITLE
Designation is reserved for high-performing technicians who demonstrate the highest levels of skill, knowledge, and abilities.
WALDORF, Md., (August 21, 2023) – Chris Higgs, a Field Service Technician at Carter Machinery's Waldorf, MD, location, recently earned the designation of becoming the company's first Master Technician. Introduced last year, the new Master Technician program recognizes and compensates high-performing Carter technicians who demonstrate they are truly masters of their craft. To even be considered, technicians must have at least eight years' experience.
Candidates who are accepted to the program go through numerous assessments and testing via a variety of Caterpillar® exams that measure technical knowledge areas, including engines, hydraulics, electrical, and powertrains, explains Greg McGonigal, Carter's Technician Development Program Manager and the program's administrator. In addition to paper tests, candidates must demonstrate actual wrench-turning skills along with scope-of-work demonstrated abilities to manage a large-scale job, skills related to internal and customer communications, and much more.
"The Master Technician designation is not only a title change but it also gives the technician the ability to earn more," McGonigal says. "Chris was clearly excited and motivated about this opportunity. He was a very active participant and aggressive in wanting to achieve this."
Chris said he feels that what he's achieved is a good accomplishment and that he pursued it because he's always looking for new opportunities and ways to improve himself, and to keep climbing the ladder. He completed the requirements in about six months, working on each of the 20-plus sections when he had spare time and in the evenings after work.
Chris was a Mechanic Level A – the company's highest-level technician – before entering the program and adds that a lot of the knowledge he gained over the years was thanks to many other, older technicians whom he says knew more than he did.
"I took something from each of those guys over the years and they helped grow me to where I am today," Higgs adds, and said that he continues the tradition by sharing his knowledge with the newer technicians he works with.
Carter's Waldorf Store Manager Delfina Garland works closely with Chris and said she isn't surprised by his achievement.
"When we ask him to do a job, he tries to make it effortless for the customer," Garland says. "He'll order parts based on his knowledge of what he needs to complete the repair in one trip. The customers love him and he's very good at explaining to them what went wrong and what he did to repair it. He's also a huge resource for other techs as they frequently call him for troubleshooting advice."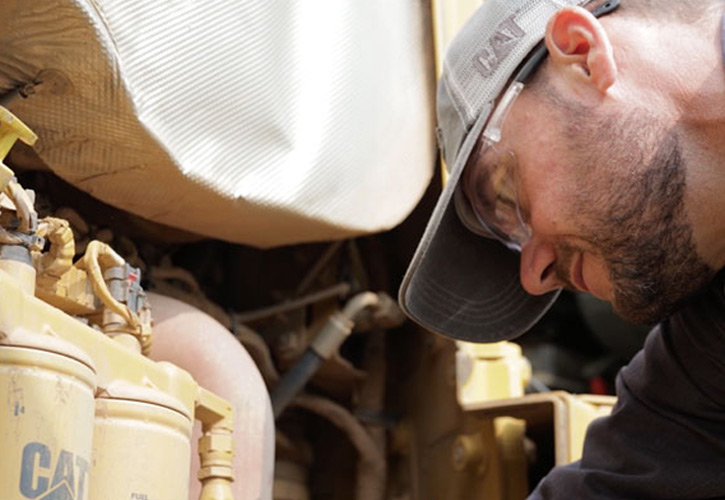 Click here to watch Chris' Carter@Work video.