Carter Machinery Commits to Military Veterans by Earning a Virginia Values Veterans Certification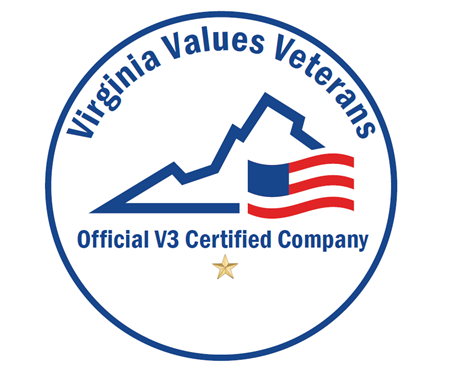 Salem, Virginia – Carter Machinery is excited to announce that it has been certified by the Governor's office and the Virginia Department of Veterans Services Commissioner as a Virginia Values Veterans (V3) employer. V3 is a public-private partnership with a proven track record in encouraging companies to hire and retain skilled veterans in the civilian workforce. Carter is fortunate to have over a hundred veterans employed and is committed to recruiting these skilled veterans and their spouses as it continues to be one of the leading Caterpillar dealers in the United States.
In addition, Carter's fully accredited apprenticeship program has been approved by the Department of Veterans Affairs and is now certified to provide training and education to eligible veterans who are hired into its program.
Since its inception in 2012, more than 38,000 veterans have been hired as a result of the efforts of the V3 program and its partner employers. Carter Machinery recognizes the critical role Veterans bring in building a successful workforce and acknowledges the unique skills and training they received while serving our country are enormous assets in increasing productivity and efficiency company-wide.
Virginia is home to over 725,000 veterans, and has the fastest growing veteran labor force in the United States. Thousands of new Veterans enter Virginia's workforce each year, and that number is projected to rise in the coming years.