New CAT Mini Excavators
Meet The Next Generation Cat® Mini Excavators
To do your best work, you need a comfortable, powerful machine you can rely on. The Next Generation Cat Mini Excavators were designed with you in mind. These high-performance machines are not only affordable, they boast improved lift strength, servicing, comfort, and control as well.
To develop the Next Generation of Cat Mini Excavators, Caterpillar focused on the single most important component – you. You are the one who digs the ditches, lays utilities, dredges ponds, and shapes the land. So when Caterpillar was told what you needed in a mini excavator, they listened. Real insights from real customers led to real features. That's how Caterpillar's designs are inspired by you.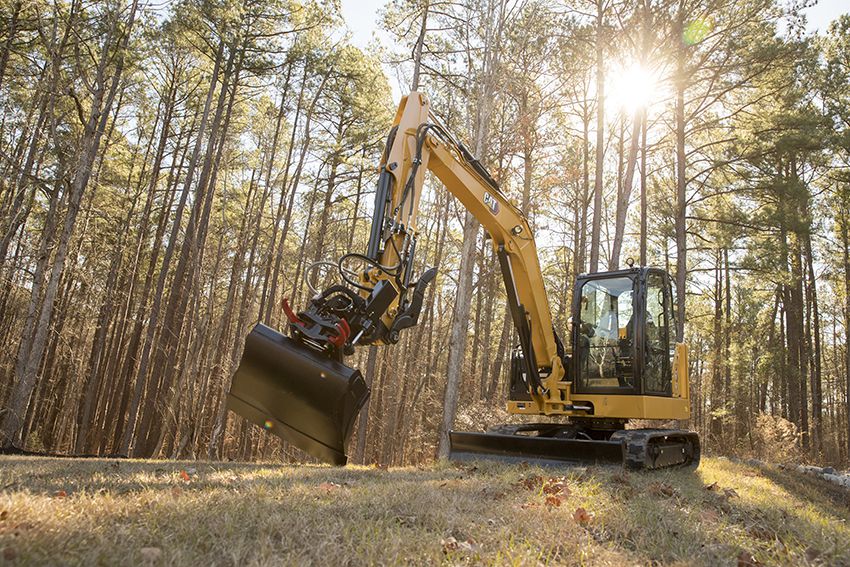 AN ENTIRE FLEET IN ONE MACHINE
Tailor-made Cat Work Tool Attachments
Buckets – Ideal for digging in soft to moderate ground.
Augers – Dig postholes, footings, shrub and tree plantings easily and efficiently.
Hammers – Make short work of your demolition, construction, and quarry needs.
Grapples – An ideal material handling option for Cat Excavators.
FEATURES
STICK STEER
You can choose to operate with levers and pedals, or transfer all the power and coordination to your hands at the touch of a button.
CRUISE CONTROL
You can set cruise control by pressing a trigger underneath the joystick – perfect for working at a constant speed with an attachment, like a flail mower or mulcher.
SIMPLE SERVICE
Maintenance is quick and easy on a Cat Next Generation Mini Excavator. Routine check points are easy to access at ground level with grouped service points and robust service panels.
LCD MONITOR 
Full eight-inch screen display with optional Bluetooth. Customize your settings, receive calls, and stream music all in one place.
BENEFITS
ALL DAY COMFORT
A sealed and pressurized cab is equipped with an improved air conditioning system, adjustable wrist rests, and a suspension seat to help keep you working comfortably all day long.
EASY TO OPERATE
Controls are easy to use and the intuitive Next Generation Monitor provides customizable machine operator preferences and easy to read machine information.
BIG PERFORMANCE, MINI DESIGN
Increased lifting, swinging, travel, and multi-functioning performance helps you get the job done more efficiently, and blade float allows for easy clean up.
SAFETY
The Cat Mini Excavator is designed to help keep you safe on the job. A back-up camera, courtesy work lights, and a fluorescent retractable seat belt are just a few of the safety features built into the machine.
LOWER OPERATING COSTS
Equipped with features such as auto idle, auto engine shutdown, and efficient hydraulics with a variable displacement pump, the Cat Mini Excavator was designed with reducing your operating costs in mind.
UNMATCHED DEALER SUPPORT
Carter Machinery is here to help you reach your business goals. From providing equipment solutions to operator training to service needs and beyond, your success is our mission.
6-10 Ton Lineup
New Cat Mini Excavators At A Glance
306 CR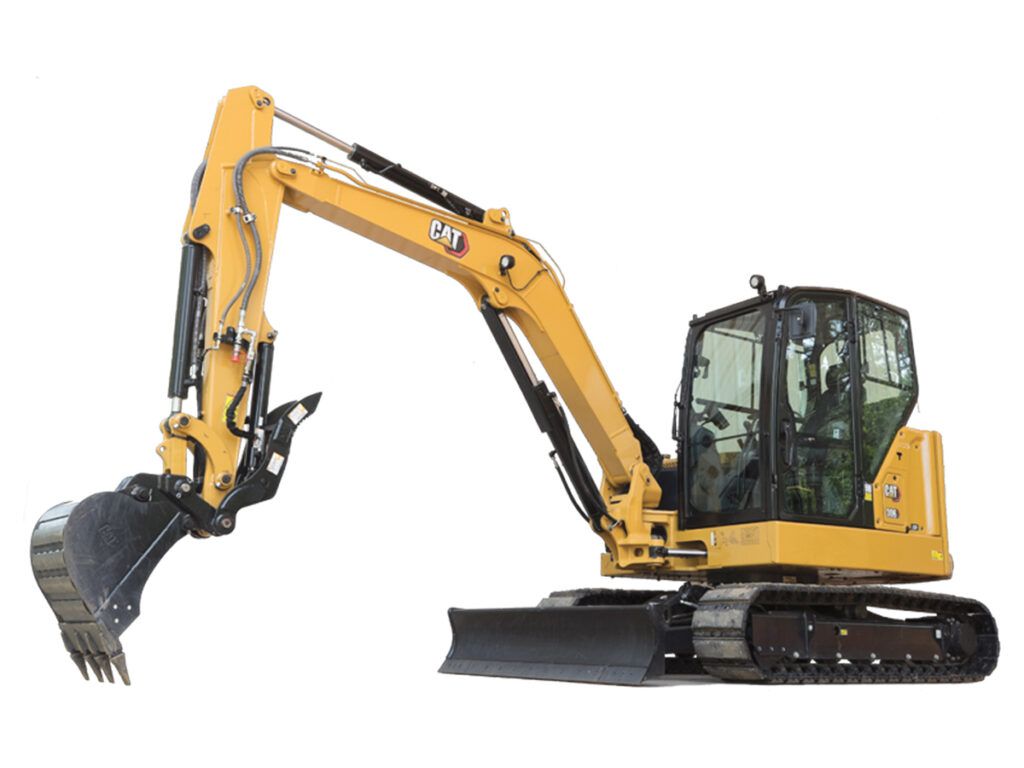 309 CR / 309 CR VAB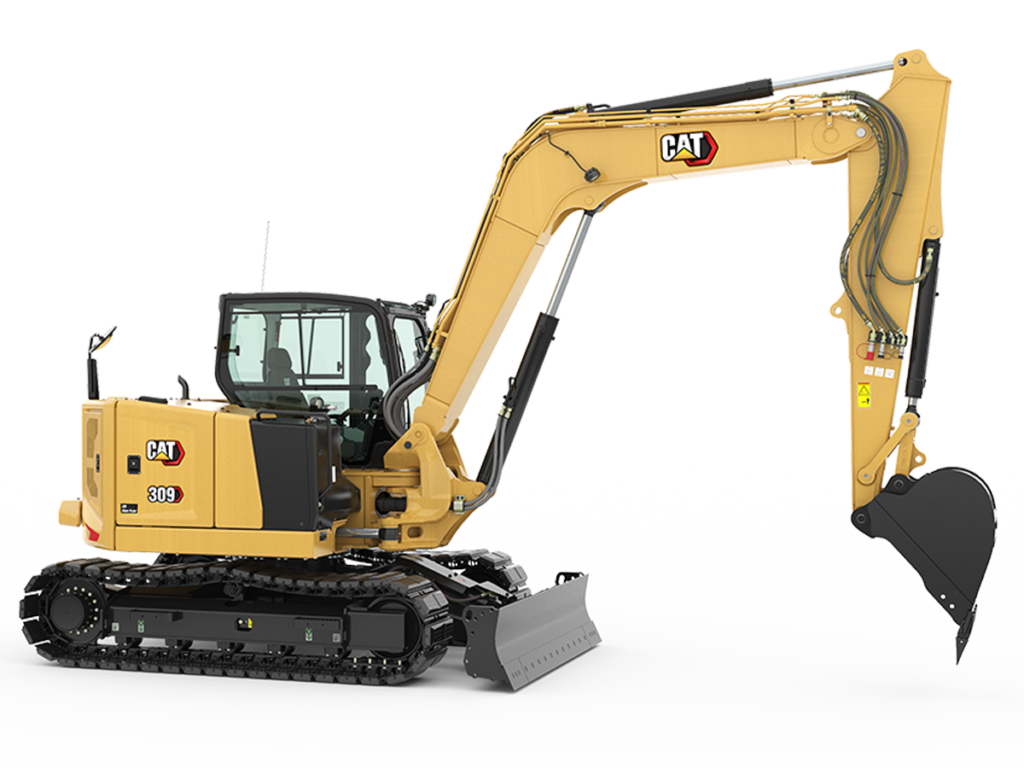 308 CR / 308 CR VAB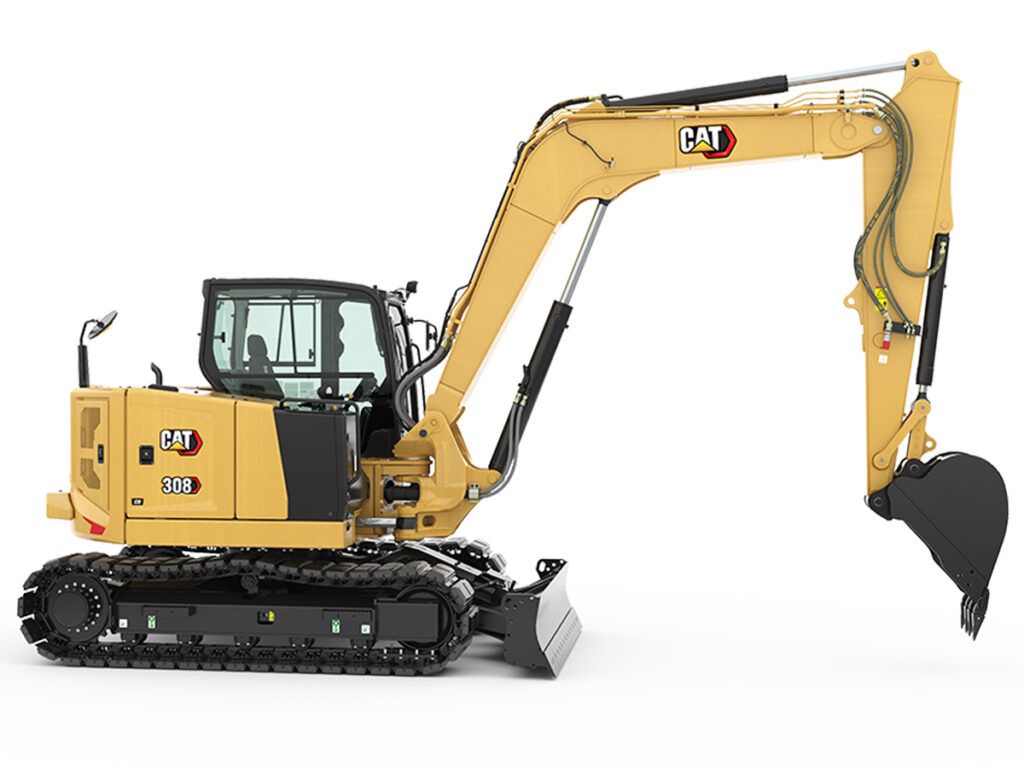 310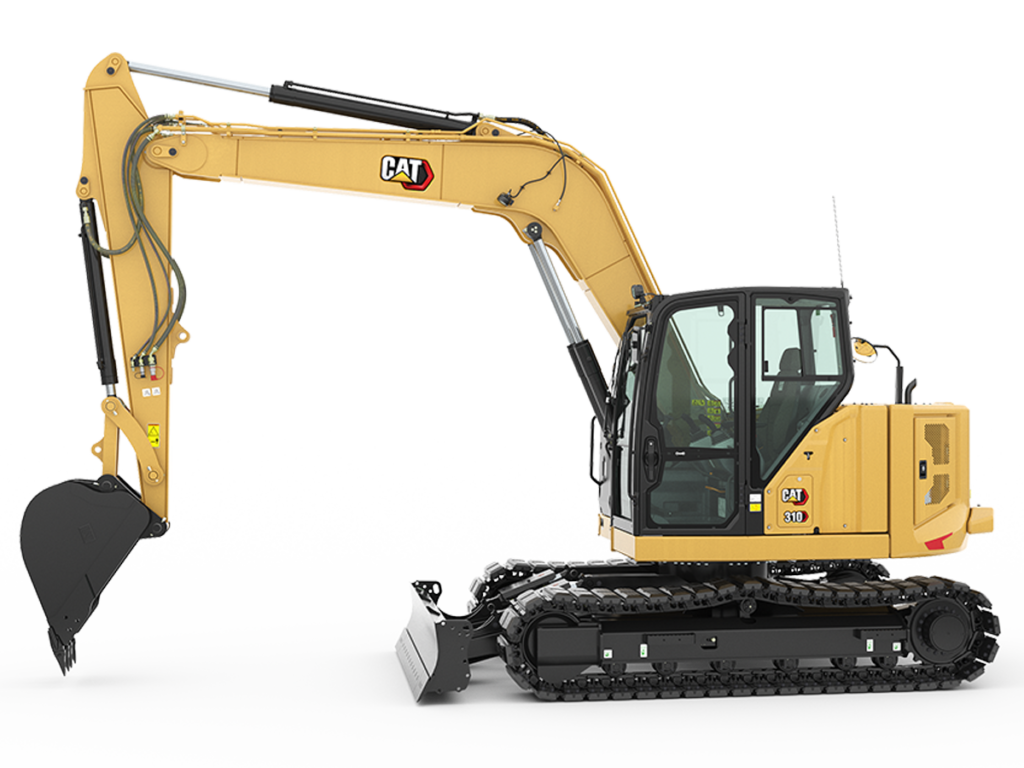 Next Generation Cat Mini Excavators in Action