Junior
Analyst, Oil Lab (23 Years)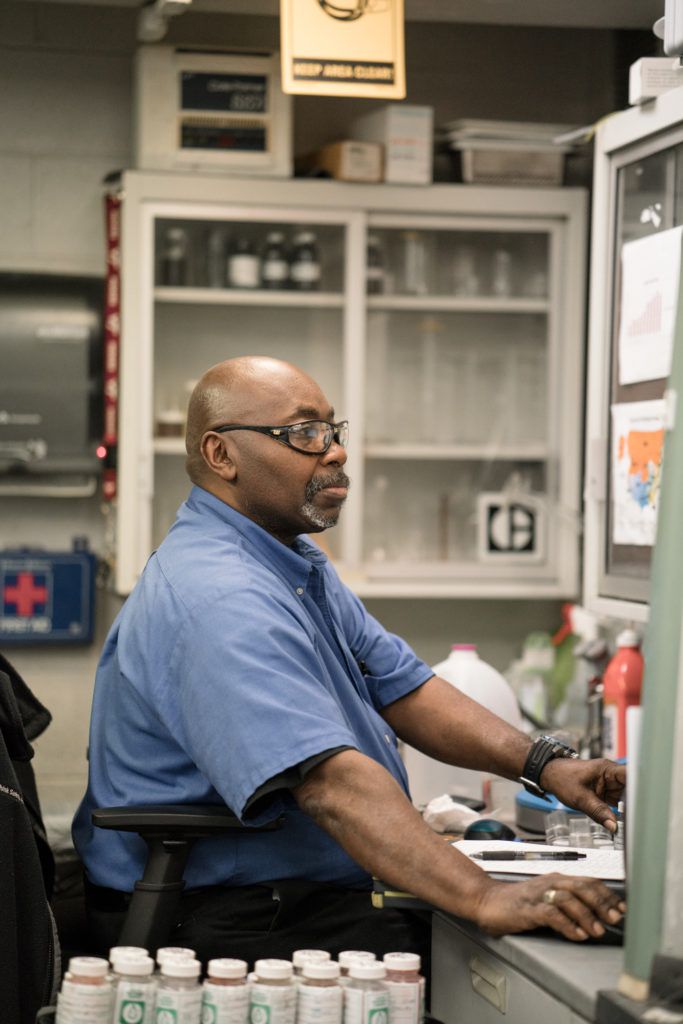 What do you do here at Carter?
I'm an analyst with the oil lab. We test oil for contaminants.
What skills have you acquired that help you perform effectively in your current position?
I've learned how to run different oil samples on the FTIR (machine that detects contaminants including soot, oxidation, sulfation, nitration, fuel, water, and antifreeze), learned how to run the PQ (which measures the mass of iron debris and provides a quantitative number that can be tracked over time. I learned all of it through on-the-job experience. If you have an open mind and you have determination, you can learn it.
What has kept you here for 23 years?
This place is like a family. We can go to each other if we're having issues and we really support one another. It's a working family. Everyone has great attitudes, we continue to grow, and the management is great. They support us and are very understanding. I am also learning all the time. We often get new equipment, and there are software changes, so it keeps us learning and that keeps things interesting.
Where did you learn the trade and/or where did you go to school?
I went to William Fleming High School in Roanoke and then I was a Psychology major at Norfolk State College. I then got married, and the rules changed (laughs). I went to work for an envelope corporation for 12 years. When I decided it was time to do something different, I took a job at Medico Security Lock, a company that made safes and locks. After that job, I worked for a machine company, where I was trained as a machinist. I finally landed at Carter and have been here ever since. I don't plan on going anywhere else – to me, it's the best job around.
What do you like about where you work/what you do?
The people here are the best around. Everyone helps out, pulls their weight and will help in any way to make everyone's job easier. Some of the new guys will come in with fresh ideas, and we welcome them. If you can tell me how to make my job run more smoothly, I'm open to it. This is a sharing/caring community. Our group is so in tune and the chemistry we have is special. I know these guys have my back and I've got theirs – the support is incredible. This is a special department. It's challenging because we've grown so much and have a lot more work, but that's fine. It's very satisfying when a company sends us a sample and they're having a problem, and we can identify that problem – that's really satisfying.
Would you recommend someone who is interested in being a technician to come to work here at Carter? Why?
I highly recommend Carter. One thing I know to be true: As long as you are honest, give 110 percent with a positive attitude about change, you'll do great and you'll love it here. It's a caring company that offers great security.
What do you do in your spare time?
My wife and I are dog breeders. We breed chocolate labs. We started doing it after our friends were breeding boxers and were going to the beach. While they were gone, one of their dogs had puppies. We watched the birth, took in 7 to 8 puppies for the week, and we were hooked. We've been breeding labs since 2005 and absolutely love it. (www.Lakobielabs.com)