Rent This with a Toro® Dingo®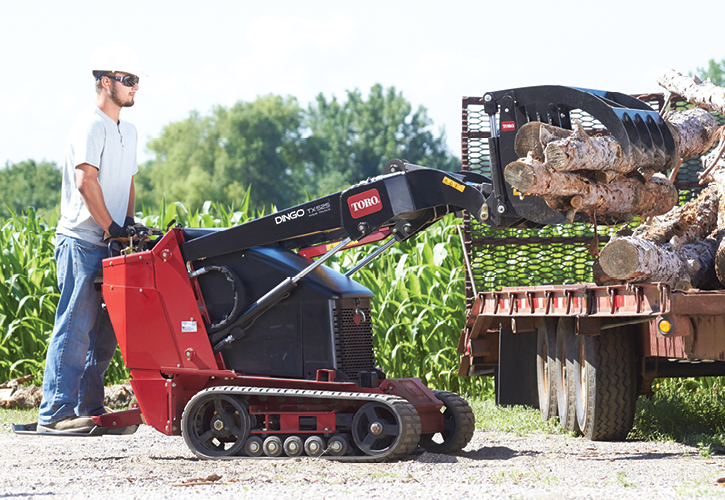 As a professional landscape contractor, you know that having the right equipment for the job is crucial to the success of every project. The right tools make all the difference in getting the job done quickly and efficiently. One piece of equipment in particular that has become increasingly popular with landscapers is the Toro® Dingo®. This compact utility loader handles a variety of tasks and is incredibly versatile. If you're already using a Dingo, consider renting the following tools and equipment that complement.
Brush Chippers: If you're working on a project that involves clearing brush and trees, a brush chipper is a necessity. It quickly turns piles of branches and brush into mulch, making it easier to dispose of or for recycling as a useful material on other landscaping projects.
Air Compressors and Tools: For jobs using pneumatic tools, an air compressor rental can power everything from nail guns to impact wrenches and more, enabling you to work even faster and more efficiently. Many landscapers also use air compressors for irrigation system blowouts at the end of the season.
Handheld Tools: Even the most high-tech equipment can't do everything, which is why it's important to always have a selection of handheld tools available for rent, including power cutters, demolition hammers, rotary hammers, and breaker hammers.
Dump Trucks: If you need to remove large amounts of material from your jobsite, a dump truck rental can be incredibly useful. Load it using a Toro Dingo, and quickly and easily transport large amounts of soil, gravel, and other materials.
Tilt Deck Trailers: If you need to transport your Toro Dingo between jobsites, a tilt-deck trailer rental is the easiest way to do so.
Carter Rental has a wide selection of equipment available to rent, so contact us today with questions or if you need assistance finding the right equipment for your next project.