It's Time to Raise Your Standards
The aerial specialists at Carter Rental – The Cat® Rental Store have a wide variety of safe, efficient, and easy-to-operate aerial lifts from the industry's leading manufacturers available for rent. Every one of our aerial lifts is inspected meticulously for safety and quality by Carter Rental's trained technicians before being rented to customers, helping ensure worry-free, dependable operation and safer aerial work. Carter Rental's commitment to quality extends beyond our aerial equipment and touches everything we do – from service, to equipment pick-up and delivery, to our Cat Rental Store Customer Portal.
Browse Carter Rental's telescoping boom lifts, accordion-style scissor lifts, compact personnel lifts, and other lifts designed for specific jobsite needs and available to rent today, then get in touch with your local Carter Rental representative for personalized aerial lift rental recommendations or to request a quote today.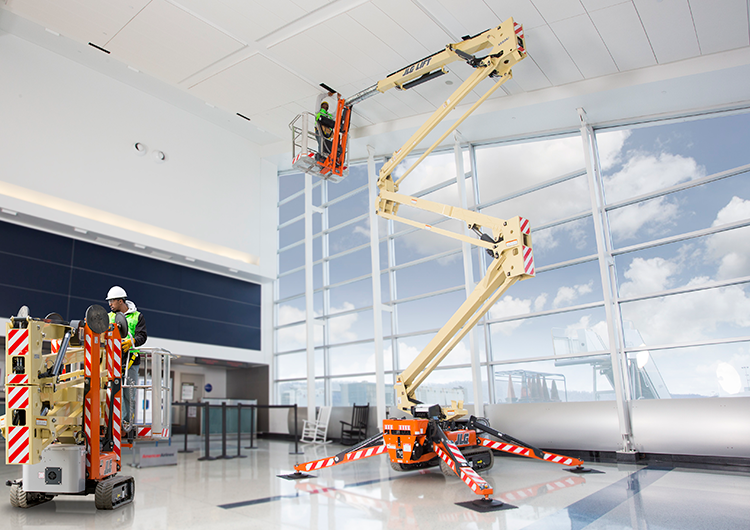 Additional benefits of renting aerial equipment from Carter Rental include:
An aerial fleet backed by your Cat® Rental Store team
Site application visits by a Carter Rental specialist
Decades of experience solving the most challenging and demanding projects
Aerial equipment specific to your needs
Diverse fleet with aerial reaches ranging from 13' to 185'
Aerial fleet's average age is 29 months
Comprehensive inspection between rentals
MEWP training designed for you
Easily manage your aerial rentals through the Cat® Rental Store customer portal
Check Out Our Aerial Equipment Available For Rent