Buy one Cat Rubber track, get one 50% off
Now through the end of June, when you buy one Cat® rubber track for your Compact Track Loader or Mini Excavator, you can get another for 50% off. Take advantage of this special offer today by purchasing online, ordering in-store, calling our parts team, or filling out the form below to speak with a sales representative about which option is the best fit for your machine.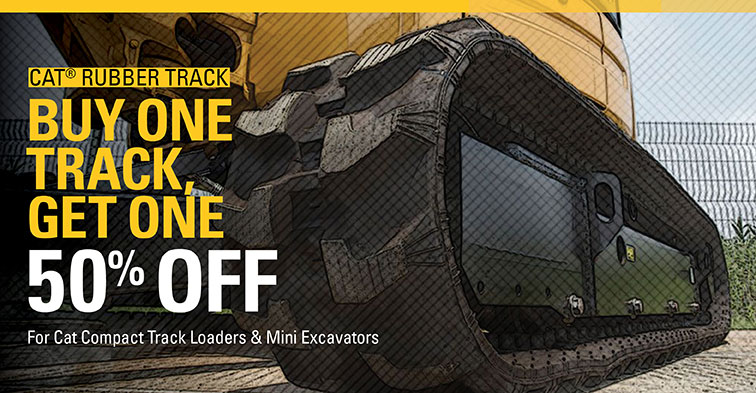 Tracks Tailored to Your Business
Did you know that your rubber tracks can account for up to 50% of your expected maintenance costs in the first three years? By choosing the right track for your application and performing regular maintenance, you can save significantly.
Designed by Caterpillar® and built to exact specifications, Cat rubber tracks allow you to customize your Compact Track Loader or Mini Excavator to your specific work application. Whether using general duty or heavy duty treads, your rubber tracks will provide excellent traction control, high flotation, low ground pressure, and machine stability — all built to give you that smooth ride you desire.
Each track is tested for optimal fit and performance in order to reduce machine wear and increase operator efficiency. Plus, they are covered by a minimum 12 month/1,000 hour warranty. Financing options are also available when you use your Cat Card.
3 Ways to Buy Cat Rubber Tracks
Tracks Reference Guide
Not sure which Cat rubber tracks are compatible with your machine? Use the rubber track guide below to find the right part number(s) to match your specific model and application. It's that easy!
Learn More About Cat Rubber Tracks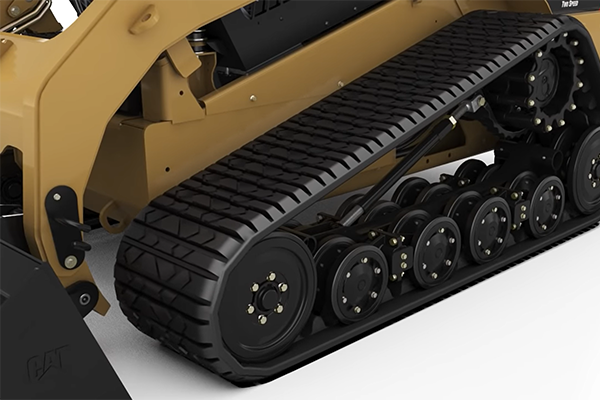 Tread Styles for compact track loaders
General Duty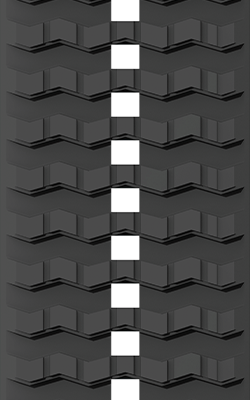 Heavy Duty Block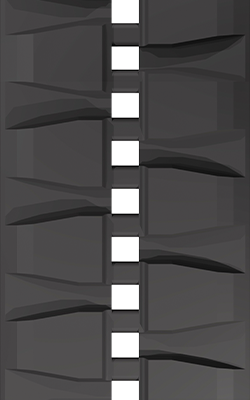 Heavy Duty Bar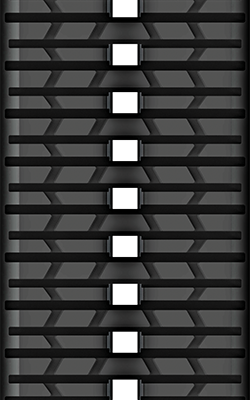 *Offer expires 6/30/23. Valid on select compact track loader and mini excavator part numbers only. Restrictions may apply. Contact your local Carter Machinery sales representative for more details.